For non-profits fundraising is challenging, even in good economic times. In a struggling economy, the task can seem impossible. However, with vision and online giving tools, successful fundraising is possible during these times. 2016 turned out to be a successful year for nonprofits, with many  reporting big increases in donations. One good indicator in December 2016 was Giving Tuesday. Giving Tuesday is an annual  one-day campaign to encourage online giving.  This past year's $168 million net total was 44 percent more than the previous year.
Web technology has improved fundraising by reaching new donors, improving communication with these donors and reducing administrative costs. Online giving generates millions in charitable giving for the nonprofit industry every year.  It can be difficult to find the right online donation tools for your organization, given the fact that there are so many options available.
Is Your Church Missing Out On Its Share Of Online Giving? Here are 7 of the best online donation tools available.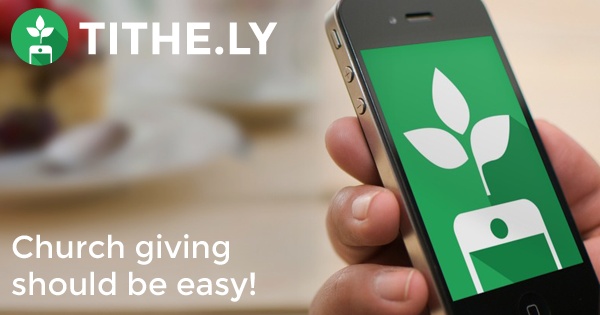 Tithe.ly is a suite of digital tools designed to grow the generosity of church congregations by making mobile giving simple and fast.
5 Ways to Give (MOBILE GIVING,TEXT-TO-GIVE,ONLINEGIVING,KIOSK GIVINGADMIN ENTRY packed into one easy to use and highly secure platform that has been tailor made for churches and ministries.  No Need for merchant account and no setup fees or long term commitment. Text giving can be added for $19/mo. Pricing: PAY 2.9% + 30C (CREDIT/DEBIT) OR 1% + .30C (ACH) PER TRANSACTION.
---
 Qgiv offers customized, branded online and mobile giving platforms. Qgiv may be harder to sertup, but boasts tight security. Standard Features include: Unlimited donation forms, customizable landing & confirmation pages. Get started for as little as $0/mo plus 3.95% + $0.30 per transaction.
---
3. FirstGiving
 Designed to grow any nonprofit's fundraising.  By using   peer-to-peer fundraising it claims to Grow your network of donors, easily and effectively. Empower your supporters to become life long fundraisers and cause ambassadors through peer-to-peer fundraising. FirstGiving offers free individual pages for online fundraisers. If you are looking to develop your own custom fundraising solution, FirstGiving offers access to their API.
---
ConnectNow Giving provides predictable income, easy set up and more ways to connect your church than ever before. Members can give one-time or set up recurring giving, plus keep up with their giving, including pledges, through the ConnectNow secure online interface. Increase income, reduce staff and connect people with this next generation product from ParishSOFT. Giving kiosks are the most popular form of giving for first-time donors. It's easy and intuitive, members do not need to carry cash for giving.Text giving is the fastest way for your members to give and can be added for $5 a month (with no contracts).
---
5. easy Tithe
6. Pushpay
Pushpay's pricing begins at $99/month. Users are prompted to download the app after giving once online. Donations may be recurring payments and in the form of credit/debit cards as well as electrionic check (ACH) payments. The app also integrates with popular church administration software. Its pricing has per-giver and flat-rate options.

 Of the apps presented here, SecureGive offers the most services. The KIOSK ONLY OR ONLINE/MOBILE option will run $69/month plus a one-time $199 setup fee on top of the usual fees for each transaction. This vendor is the creator of the first giving app and of the first church giving kiosk. Their expertise and services are expensive but also may be the most complete option available for churches.
---
 This post covers  variety of online giving options. There may be several that suit your organizational needs. Or none of them may be the perfect solution. But these suggestions will give you an idea of what online fundraising can do for you. If you have already or will in the future try some of these apps, please leave us a comment about how they helped your organization. If you would like to know more abouit tech trends in the world of NPOs and churches, sign up for our mailing list.